hey guys,
was not sure to go with the opinions section or wind section with this post.
i can hear the groans now!..oh no not another silly u-tube vawt.
http://www.youtube.com/watch?v=C4-MuOFl1ts
this is a cycloturbine variant of the Darrieus class of vawt that i have been following closely for the past year with interest.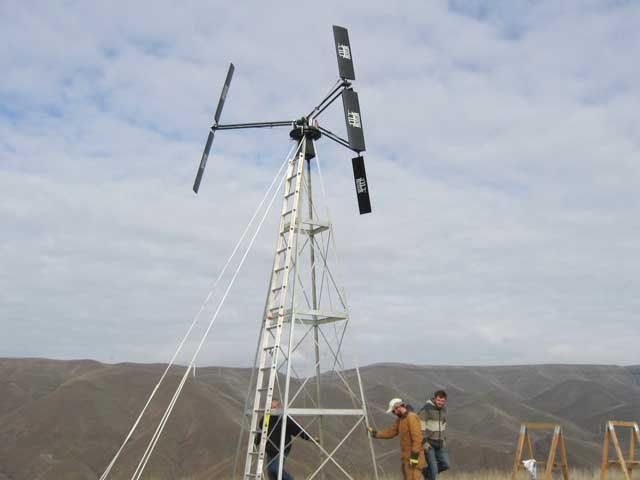 i would urge folks to have a closer look, i'm sold that it's a real project using real engineering methods and obeying all laws.
some may find the story behind the project of even more interest. this is an independent guy here who designed, built, and prototyped this out in idaho..he even did all the prelimary patent work and drew up all the images for the application. he now has it at an approved test site to obtain real numbers for the spec sheet.
https://inlportal.inl.gov/portal/server ... =DA_521418
lots of other info available if you snoop around a bit.
http://www.blackhawkproject.com/index.p ... ,category/
interesting.
cheers, dave
Last edited by
daveames
on Thu Dec 10, 2009 7:23 am, edited 1 time in total.