I've seen similar ideas on Youtube, I thought I would have a play ;)
Using a 20" diameter front bike wheel, I attached eight 2"x 1" Neo magnets around the wheels circumfrance in a N-S-N-S configuration.
I wound a 1 ohm test coil, 140 turns of 0.9mm wire and obtained some reasonable results.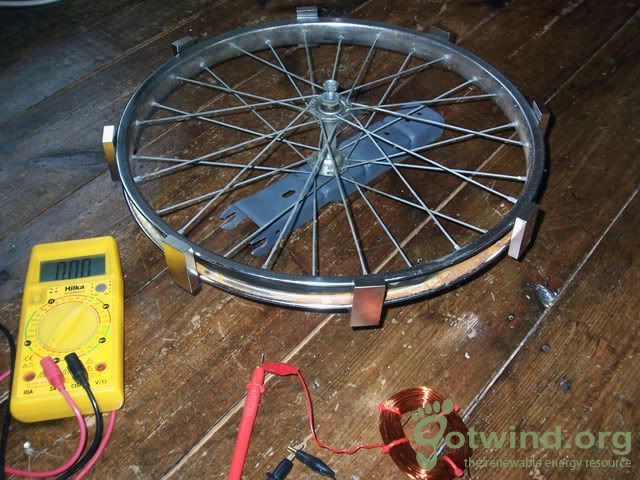 As can be seen here in the video, the single coil would light a 2.4v incandescent bulb
I'm not sure where to go with this, I could certainly add 5 more coils and see some decent voltage i suspect at fairly low rpms - maybe in VAWT territory with 3 coils per phase (9 in total).
Only took an hour to see these reasonable results.