Freeplay Energy
We at gotwind don't generally endorse companies or products, however in this case, after purchasing some of freeplay's range I can only commend them.
Their claim to produce 'environmentally-responsible products to empower the global village' is to be admired.
All of the products are beautifully designed and engineered with a rugged tactile reassurance to them.
All of their 'wind up' products utilise a clever 3 phase steel core radial flux alternator, The steel laminates are skewed to minimise the effect of 'cogging'
I have tested freeplay's alternator and was very surprised at how much power was available from such a tiny alternator, 1.5 amps@12volts or 18 watts!!!!
Please don't confuse these products with some less well designed and made that are available.
---
The Freeplay Indigo Lantern
---
The Freeplay Eyemax radio
---
The Freeplay Freecharge mobile phone charger
---
The Freeplay Alternator
At the heart of all the freeplay wind up products is a clever 3 phase alternator.
I decided to inspect one of the smallest Neodymium alternators available I suspect.

It is a 3 phase radial flux design, 12 magnets - 9 poles and the clever skewed laminations to reduce cogging, there is still a bit.
Unfortunately it has to spin at 2000 rpm to get 6 volts, capable of about 15 watts though which is very impressive.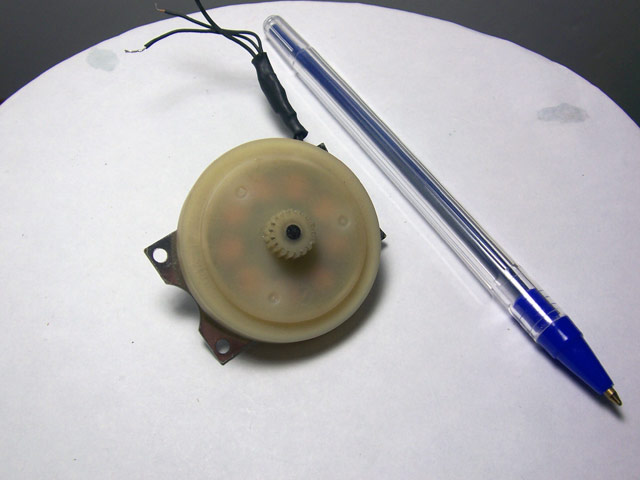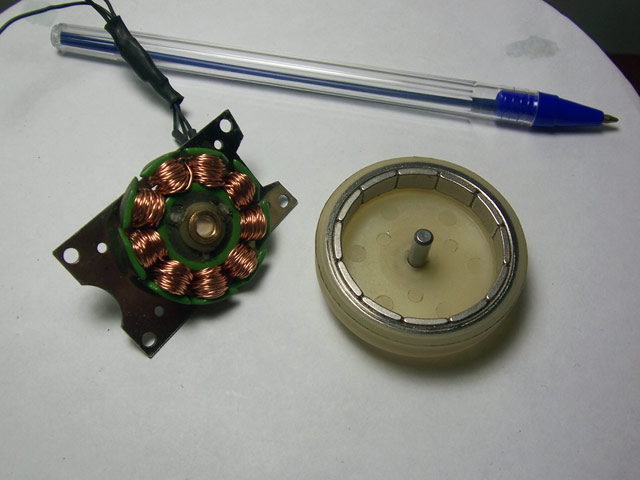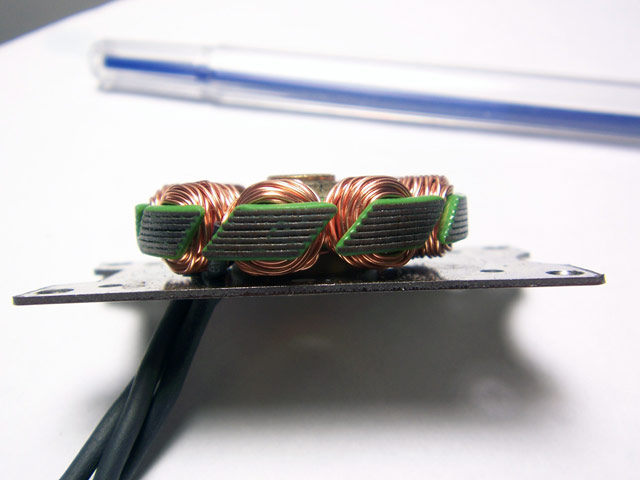 ---
The Freeplay alternator used as a cycle dynamo. (Gotwinds experiment)
The Freeplay alternator attached to a bike, powering seven LED's - capable of about 6 watts, efficiency 50% twice that of standard cycle dynamos.
It could be used to generate power directly to front and rear lights, it may make more sense to recharge MiMh batteries as with other Freeplay products.
Allowing for a standby light when the cycle is stationary.

The nearest rival is the Busch & Muller S12, that sells for an astonishing £300 ($600 U.S)....
I'm surprised Freeplay hadn't thought of it .
---